Natural Formula

GMP Certified

Unique Formula

Vegetarian Capsules

Preservative Free
Natural Formula

GMP Certified

Unique Formula

Vegetarian Capsules

Preservative Free
Expert advice by Dr. B M Hegde & Dr. Seetaram Prasad
What is diabetes?
Padma Bhushan Dr. BM Hegde, a renowned professor explains what diabetes actually means. According to Dr. B.M Hegde, diabetes is far from a disease. It is rather an abnormality of the whole human system. He states that there is something wrong in the entire body and not just a certain part or process in the body.
Concentrating on "Why" instead of "How"!!
A medical college professor, Dr. BM Hegde talks about the way doctors today focus only on the "How" part of any disease or issue, rather than concentrating on the "Why" part. Unless one knows why this or that happens, one cannot provide a proper remedy for the "How" of the disease/syndrome.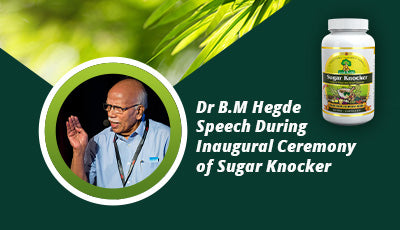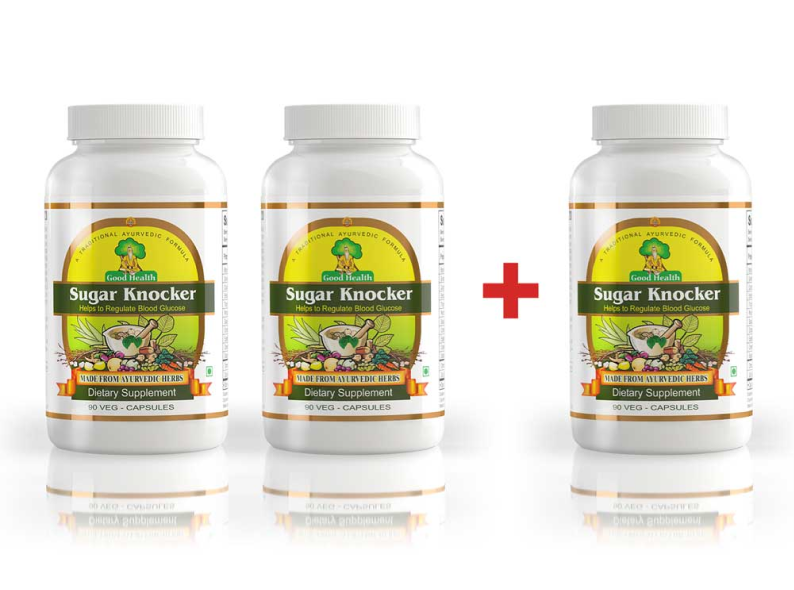 When Natural Herbs are Good for Life; Why not use them to REGULATE SUGAR LEVELS?
Opt Sugar Knocker, Unique combination of Most Potent Anti Diabetic Herbs & Bring Better Results to Your Diabetes Management Efforts.
Order Sugar Knocker now